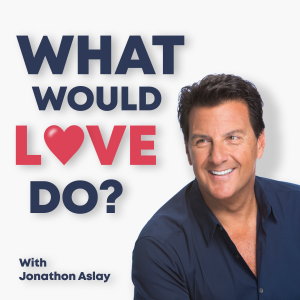 When Loneliness Has Its Grip On You
This podcast is a personal share of what I was feeling in my life of late. For the past few days, loneliness and fear reared its ugly head, and it was holding on tight. From Friday afternoon to Monday morning, I barely left the house and found myself glued to the television set or staring at my phone.
The pain almost reached a point of dancing with the dark thought of not wishing to live. Can you believe it? The thought of wanting to give up was looking me straight in the eye.
Today we are going to explore from the eyes of love this fear from a slightly different perspective.
Let's talk about… When Loneliness Has Its Grip On YOU.
Podcast: Play in new window | Download
Subscribe: Apple Podcasts | Google Podcasts | Spotify | iHeartRadio | TuneIn | RSS
Resources:
1 on 1 Call with me: https://www.jonathonaslay.com/schedule-a-coaching-call
5 Qualities Men Seek In A Women (FREE GIFT) https://www.jonathonaslay.com/qualities
Mid-Life Love Mastery — https://jonathonaslay.com/midlifelove
Self-Love the Book: http://www.selflovethebook.com
If you liked this article, check out these other posts: