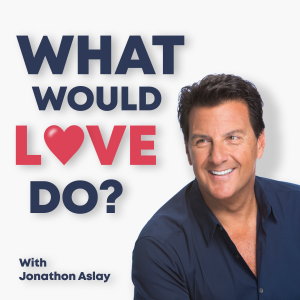 What Does "I Love You" Really Mean?
There are 3 powerful words that can cause pleasure or pain in most folks' lives, the words are I Love You. As a dating & relationship coach, I have witnessed how misused these words can be, especially in the early stages of dating, mating & relating.
To hear the words, I Love You can be a sign of solidifying a new relationship and it can also be used to string a person along.
The motivation behind the words is what matters most and each person has their feelings as to what it means to them.
In today's podcast, we are going to explore a deeper connection to the words I Love You and I hope this content resonates with you.
Let's talk about… What Does "I Love You" Really Mean?
Podcast: Play in new window | Download
Subscribe: Apple Podcasts | Google Podcasts | Spotify | iHeartRadio | Stitcher | TuneIn | RSS
Resources:
1 on 1 Call with me: https://www.jonathonaslay.com/schedule-a-coaching-call
5 Qualities Men Seek In A Women (FREE GIFT) https://www.jonathonaslay.com/qualities
Mid-Life Love Mastery — https://jonathonaslay.com/midlifelove
Self-Love the Book: http://www.selflovethebook.com
If you liked this article, check out these other posts: