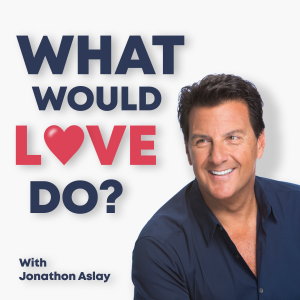 5 Signs of Emotional Maturity
Let's face it, humans are riddled with flaws and in fact, that's why it's called: Being Human. This basically means we are not perfect, and we make mistakes all the time. And yet there are those who are literally living in emotional chaos because their emotions have the best of them.
It takes a level of discipline & practice to shift from emotional ups and downs to a level of relative calm on a regular basis especially when it comes to interacting with others in our life.
In today's podcast, we are going to explore emotional maturity from the perspective of what would love do and how would love respond?
Let's talk about… 5 Signs of Emotional Maturity
Podcast: Play in new window | Download
Subscribe: Apple Podcasts | Android | Google Podcasts | Stitcher | TuneIn | Spotify | RSS
Resources:
1 on 1 Call with me: https://www.jonathonaslay.com/schedule-a-coaching-call
5 Qualities Men Seek In A Women (FREE GIFT) https://www.jonathonaslay.com/qualities
Mid-Life Love Mastery — https://jonathonaslay.com/midlifelove
Self-Love the Book: http://www.selflovethebook.com
If you liked this article, check out these other posts: