The Soulmate Signal
How to Make the Right Man Fall in Love With You
Learn the Secret to Using
Ancient Manifestation Principles to
Magically Draw in the Right Man
and Make Him Fall in Love with You
A Custom, 5-Week, One-on-One Coaching Program and Workshop Designed to Fast-Track You to Meeting the Love of Your Life
In today's connected world, it's never been easier to find a "date", but finding your true love…that's a whole other story!
If you're like many single women, you've been on many dates, but ultimately unsuccessful finding a man who is a true soul mate: a best friend, a lover and someone who really "gets" you…
You want to be in a relationship with someone you can feel passionate about, and who appreciates and adores the real you.
Instead, most of what you've experienced are missed connections, bad timing, jerks and players, or mismatched relationships where he's really into you but you feel "meh" about him. Or, perhaps it's the other way around: You're falling in love and he disappears.
Maybe you're wondering if you'll ever find the right man with whom to build a future.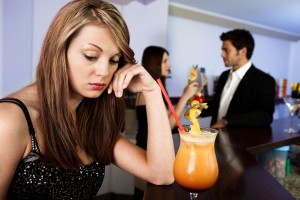 And yet, some women have a natural ability to draw in exactly the right partner. You may know some of these women. They're your girlfriends or sisters, cousins and co-workers. Love comes so easily for them. They seem to know the secret of how to align their thoughts and actions in a way that wondrously attracts the right man to them.
The good news is, that regardless of how many disappointments you might have had in the past, finding true love is possible, but only if you're willing to prepare yourself, on all levels, to become a magic magnet for love.
Love is absolutely possible. Whether or not it actually happens depends on whether or not you know how to create and send the right "signal" so you can draw him in effortlessly.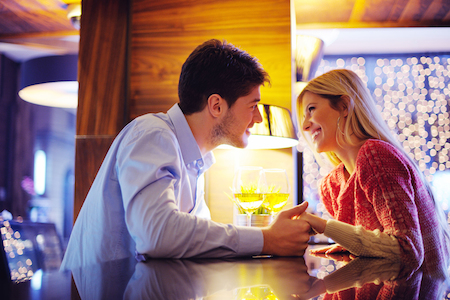 But it all begins with you. By committing to a proven, effective process of inner transformation, you can ensure you attract the right partner and create the relationship of your dreams.
And that's where my exclusive private coaching program, The Soul Mate Signal, comes in.
The Soulmate Signal is a five-week private coaching program with me, Jonathon Aslay, designed to help you manifest lasting love. The step-by-step  program is based on my success as a dating and relationship coach, where I have guided thousands of women to clear the obstacles that are keeping them single and finally find Mr. Right.
Based on the Law of Attraction, this coaching program takes you through a powerful process that enables you to create and send out an energetic soul mate "signal" out to the universe. When this signal is strong and sustained, it is primed to attract the right man to you quickly.
You'll get fast results because you'll get personalized one-on-one coaching and a workshop, combined!
This is a unique program because it combines the structured elements of a workshop with the one-on-one personalized attention of private coaching with me. It is designed to help you get the fastest results possible, faster than doing it yourself, faster than reading a self-help book, and certainly a LOT faster than doing nothing at all and hoping love will just happen for you.
Here's What You'll Receive:
Five, 1-hour private coaching sessions (once a week for 5 weeks) with me, Jonathon Aslay. I will reveal the secrets to manifesting your soul mate, tailor the program to your specific needs, answer your questions, and make customized recommendations.
A PDF workbook guide on The Soulmate Signal: How to Make the Right Man Fall in Love With You, developed and written by Jonathon Aslay.
Personalized exercises, reflections and assignments meant to accelerate the manifestation process and make the right man fall in love with you!
Each of the 5 one-on-one coaching sessions are carefully designed to take you through the powerful process that has worked for countless people in drawing in their soul mate. Here's what you'll learn each week:
Week 1: Discovering Where You Are
You'll learn how to identify and release the obstacles that up until now, have been blocking you from finding and connecting with your soul mate. You'll understand how your past behavior predicts your future outcome, and how to change your destiny no matter how unlucky you've been in love before. When you complete this module, you'll be able to feel more confident and empowered because you'll know how to clear your past and make empowering choices for your future.
Week 2: The Four Attachment Styles and Creating Clarity for the Future
I will show you how to identify your unique attachment style, which is critical in avoiding a clash of personalities with your love partner. I'll help you develop effective tools and an action plan for manifesting your soul mate. When you complete this module, you'll feel increased clarity and determination, which will help you avoid the wrong men and wasting a lot of time "settling" for a man who can't ever make you happy in the long-run.
Week 3: How to Truly Connect with Your Right Man
Once you meet your soul mate, you'll want to know how to truly connect with him so that he can't help but find your irresistible. You'll learn the keys to successful and mesmerizing communication, so you feel heard and he feels understood (and therefore magically compelled to want to be with you and only you).
Week 4: Creating and Fine-Tuning Your Love Mantra
In this module, I'll reveal the powerful secrets behind the Law of Attraction as it relates to manifesting your soul mate. You'll go step-by-step through a checklist meant to draw in exactly the kind of man who will make you feel as if you've finally "come home". You will end this module feeling even greater clarity and purpose, and be well on your way to drawing in the love of your life.
Week 5: Manifesting Your Soul Mate
It all comes together in this final module, during which I will show you how to "anchor" your Love Mantra. You'll learn to explore new activities that will increase your chances of finding your soul mate ten-fold. We will end the program with a review and I will answer any questions you may have about the process, so you can feel confident embarking on your true love journey.
Here's how I know this program is for you:
You're tired of the trial-and-error process of dating and you are finally ready to meet the love of your life.
You're afraid to admit that deep down, you feel lonely and you long for a partner with whom you can build a future.
You've read self-help books, tried awkward flirting techniques, went on a lot of bad or mediocre dates, and made a real effort to get yourself "out there" … only to be disappointed over and over again.
You see your friends and family who are getting engaged, married or are starting families and you wish that it was finally your turn to feel that kind of joy and belonging.
You simply don't understand why you're still single, and you know that you need a different perspective, and you're willing to do what it takes to finally clear the obstacles that are keeping you stuck.
You're ready to meet the man you've always dreamt of and experience your destiny!
I know how difficult it is to navigate through the often disappointing and frustrating process of dating and trying to connect with the one man you know was meant for you (and have him fall in love with you!).
I want to help you end the frustration by helping you realize your ideal relationship. 
There's never been a better time for you to invest in your future happiness. I want to help you get everything you want in love, and even more than you've ever imagined. Sign up now and schedule your first session with me today!
Ready to Change Your Life?
To find out if coaching with Jonathon will be a good fit for you and to schedule a 15-minute consultation, click the button below to fill out the relationship questionnaire.
Private & group coaching, workshops, teleclasses and digitally downloadable products are designed to be intellectually and conversationally stimulating and for enlightenment and entertainment purposes only. It is not intended to be used for mental or medical diagnosis or treatment. Mr. Aslay makes no guarantees or representation that he will resolve your relationship query. All audio recordings & transcriptions produced during any live workshop, teleclass or Spotlight Coaching session is the property of Jonathon Aslay, Understand Men Now (UMN) and JSA Communication, LLC (JSALLC). Participation waives all rights in the recordings and the audios may result in future resale and Jonathon Aslay, UMN & JSALLC retains full rights in it's use. Our refund policy and other terms and conditions can be found here