Let Me Help You Understand Your Man and Have the Relationship of Your Dreams
Finding the right partner with whom we can share our days is one of the most important things we'll ever do in life. If are lucky enough to find someone who understands and adores us, and is affectionate, mature and self-aware, life can feel easy and joyful. There's simply nothing that compares to knowing you love and are loved…deeply and unconditionally.
If, on the other hand, we end up with someone who is toxic or inappropriate, or if we can't find our perfect soulmate for whatever reason, life can be pretty lonely and even downright hard.
Just like any major life decision, getting a little help and guidance along the way from an expert can make the difference between success and disaster.
Finding love is no exception…
If you've been struggling with dating and relationships, you could benefit from some personal dating coaching.
I've spent the last 8 years teaching thousands of women, through coaching, teleclasses and online programs, how to resolve specific dating issues or how to find and attract the right man.
In my personal coaching, I use the method of "Heart-Centered Radical Honesty" to uncover any hidden blocks you may have to healthy relationships, all while offering my no-nonsense advice on how to get inside a man's heart.
Here are the common problems I can help you solve:
"I'm just not meeting any available men." There can be several reasons for this. You may not be putting yourself in a target-rich environment, and the best way to do that these days is online dating. If you're interested in starting an online profile, I can help you create one that is going to be very compelling to a man. I can help you decide the pros and cons of each dating site and ways to have more success and less disappointment. If you're an experienced online dater, you may need a revamp of your approach and profile, as well as some man-tested techniques to help you get quality responses from men you're more compatible with.
Perhaps you have low self-esteem, or have had bad experiences in the past, and you're having a hard time jumping back into dating or being fully available for love again. If so, I have strategies that I will share with you that will allow you to develop the self-love you need to allow that special man to find you.
"He's pulling back! What did I do wrong?" Women often take men's behavior very personally, when in fact, this "man cave" behavior is completely normal and fairly common. When men sense that things are moving too quickly for their comfort level, they may use subconscious tactics to slow it down a little. I'll show you the best way to handle this, what to say and NOT say in order to ramp up the attraction, and how to communicate that you're still interested in a way that's not going to drive him away for good.
"He's going to fast/too slow and I don't like it." Some women tend to bond quicker than a man and some get a little freaked out when a man comes on strong. If you find yourself feeling impatient that he's not committing to you, or, feeling smothered because he's coming on too strong too soon, I can help you set a better "pace" for dating. I'll show you how to discover your comfort level and boundaries about when to get intimate, how often to reply to his texts and emails, and when to say yes or no to the next date.
"We're perfect for each other. Why can't he see that?" Do your relationships start out hot and then fizzle out after a few weeks because he stops calling or asking you out? It may be because you've become emotionally attached to a man who still hasn't decided that you're the right woman for him.
I have developed an approach to dating that I call being "Passionately Detached". You see, many women become too emotionally attached too quickly and start thinking ahead to a relationship, even before they've really assessed whether or not he's a good partner for her. By being Passionately Detached to the outcome of dating, you'll be able to enjoy yourself and stay in the moment, while embodying an irresistible vibe of confidence and self-assuredness. This will go a long way to solving your problem of relationships fizzling out after only a few weeks.
"Why am I attracting unavailable men, players or jerks?" I can help you learn how to recognize the signs that a man is "relationship ready". The problem with both men and women is that often compatibility is first decided based on superficial chemistry. This can make you blind to the fact that a man has a hidden agenda, whether that's just a sexual or casual relationship (when you want something more), or he's still in rebound mode from his last disastrous relationship (making him emotionally unavailable and possibly toxic).
We all have blind spots when it comes to the opposite sex, and to our own limitations. I'll help you identify your blind spots, which will allow you to make better choices in partners and avoid future heartbreak.
Personal dating coaching will give you an "edge" and set you up for success much quicker than just trial and error. In fact, coaching is for you if:
• You're a capable, intelligent woman and are ready to get back in the dating scene but don't know where to start
• You've gone on a lot of first dates but either didn't click with anyone or didn't get asked out again, even though you feel like you're a good catch
• You are confounded by a man's behavior and often find yourself over-analyzing things he says or does. You wish you had a "guy spy" to help you figure it all out.
• You have invested a lot of time and mental energy going on dates, but you're still single and don't want to be
End the confusion, struggle and frustration with dating and relationships and let me help you find, attract and keep the right man!
Pick a coaching package that works for you and let's get started! I am confident you'll see results quickly as long as you're motivated and committed to finding and keeping love!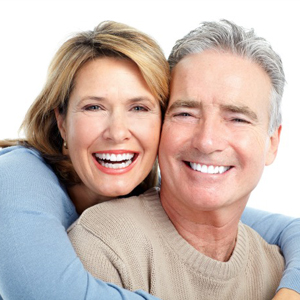 Online Courses
Audio programs and downloadable workbooks to help you attract and keep the love you deserve.
Click Here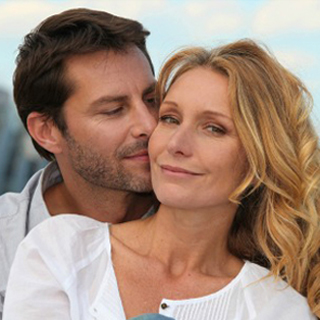 Group Coaching
Join a heart-centered community of like-minded women and get the help and support you need.
Click Here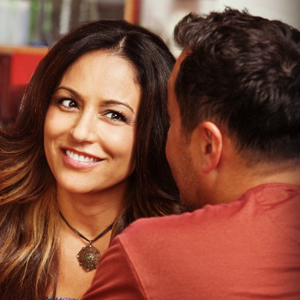 Private Coaching
One-on-one coaching provides compassionate insight into the relationship struggles that hold you back.
Click Here