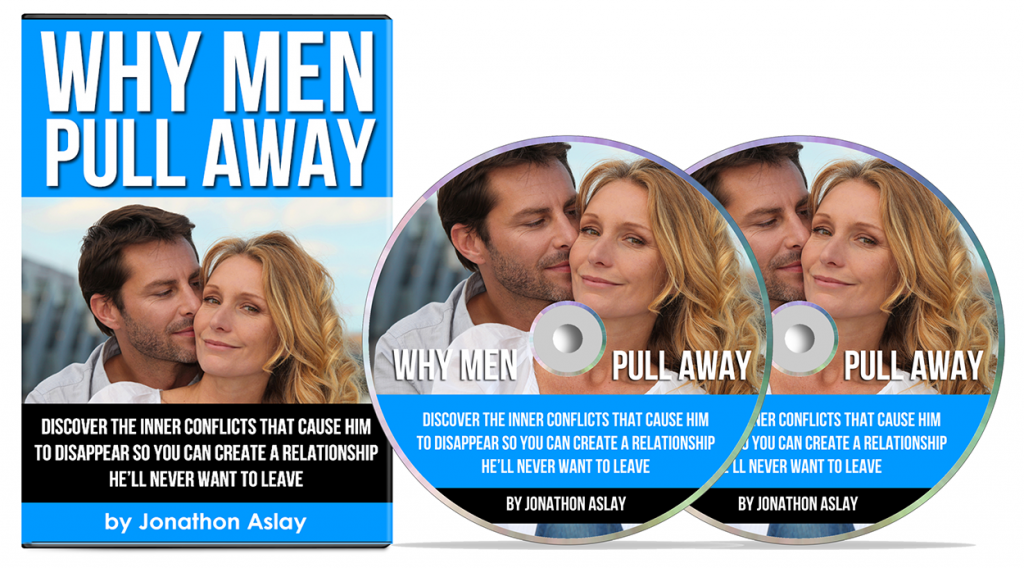 It's a heartbreaking and sadly predictable dating experience: you've met someone you're really into, and he seems into you too!
Then suddenly – and completely without warning – he mysteriously pulls back (or disappears altogether) after a few "great" days together or a few weeks of "exclusive" dating. You are heartbroken! What happened? Why did he pull away? And just when things were really getting good!
Hi, Jonathon here. I help women just like you know what men are really thinking when it comes to love, sex and commitment. Sadly, "Why did he pull away?", is one of the questions I get the most, and usually it's from a woman in tears over yet another "surprise" disappearing act.
If you've personally experienced this sad story, I am so, so sorry!
Each time a woman calls me in tears over the "great guy" who "got away," my heart hurts for her because I know had she had the insider information I teach on this frustratingly common man-pattern, it never would have happened!
So if you are "this" woman nursing a broken heart or wounded pride, I am sorry, but please do not despair and don't close your heart to love because I have great news for you today. I can't undo what has been done, but I can let you in on the real reason he pulled away (hint: it's not what your girlfriends say it is), and I'll reveal 3 simple but extremely powerful man-insider tips that will have him wanting to get close and stay close so you never again have to experience this heartbreaking and confusing dating situation again!
If you are ready to put a "cease and desist" order on this frustrating and painful dating situation, then the time is NOW for you to sign up for this two-part audio program:
Why Men Pull Away ~Plus~ The Secrets to Having the Close, Connected Relationship You Deserve! In this 2 part workshop you'll learn:
How to know a "Flight Risk" when you meet him.
The spoken and unspoken signs that he's planning his escape.
What you may be doing that is inadvertently pushing him away.
How to know if he's really ready to get and stay close.
The secrets that will have him wanting to Get Close and Stay Close – to YOU!
Here's the basic scenario …
You meet him for the first time, and you're a little unsure at first. He, on the other hand, comes on strong from the starting gate. He seems very attracted to you and even tells you so. He texts or emails you constantly. You wonder if things aren't moving a bit too fast, too soon, but you like the attention.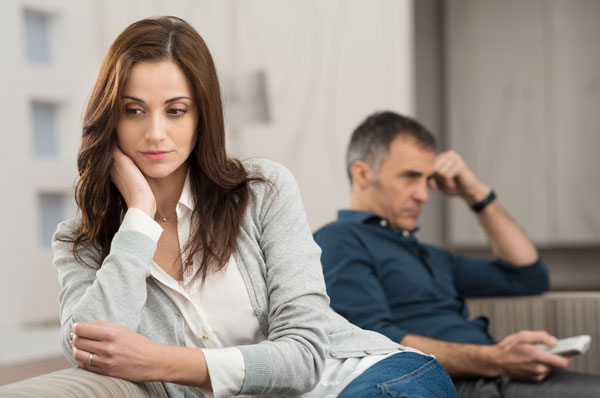 Still, you've been hurt before, so you don't want to waste your time or fall for the wrong guy. You're cautious, but you feel yourself letting down your guard. After all, he seems so attentive, and the more you get to know him, the more you find yourself thinking about him and replaying the highlights of your dates in your mind.
Then there's a turning point – you go away for the weekend, you have a long heart-to-heart, you allow yourself to be vulnerable – and suddenly, a shift occurs.
He's suddenly "busy" and can't see you as planned.
He doesn't return your texts right away like he used to, and when he does, his response is flat and unenthusiastic.
Or, he stops calling and emailing, and you can't figure out why.
Was it something you said? Is he seeing someone else? Did he change his mind about you?
He used to love your company and pursued you constantly. Now, you wonder if you're more of an imposition than someone he really wants to spend time with.
You wonder if he's been lying to you the whole time.
If you ask him about it, he either denies anything is wrong or tells you he "doesn't know what he wants" or "needs time to think about things."
What's that about?
You're devastated and even a little angry. Why does this keep happening? What is going through his mind, anyway? You feel helpless and confused, because you really thought this guy was special and you were hoping that it was going somewhere.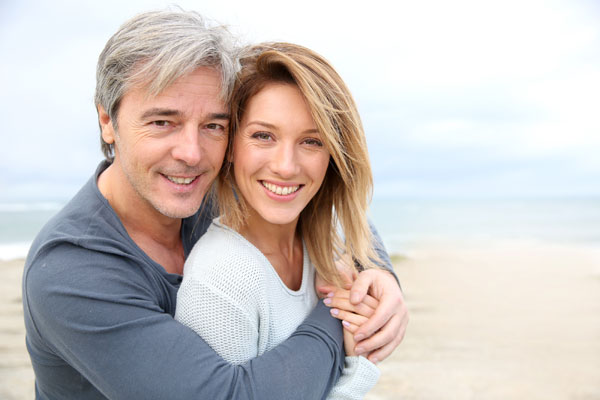 I know how frustrating this can be. This is why I'm going to help you figure this out and solve this all-too-common dilemma once and for all.

I'm going to reveal the reason why men pull back and the 3 secrets to creating the spark that will make him want to get close and stay close, so you never again have to experience this heartbreaking and confusing dating situation again.

I invite you to join me for this recorded workshop, where I explain the secret relationship pattern most men fall into that predicts why and how a man will stop calling, withdraw and suddenly grow cold. (It's secret, because most don't even know they're doing it and most women don't even know there's a pattern!)

Best of all, I'll give you 3 simple strategies for making sure the man you want in your life feels incredible emotional attraction to you and won't want to pull the rug out from under you by suddenly pulling away. Instead, he will continue to pursue you and want to get to know you more and more each day.

>